The Macadamia nut tree is indigenous to Australia and originated 60 000 years ago in the rainforests of New South Wales and SE Queensland. The Aboriginal people called them Kindal Kindal, Jindilli or Boomberra and the nuts were treasured as a delicacy, traded between tribes and given as special ceremonial gifts at inter-tribal ceremonies and gatherings. The oil was used as a component of body paint and for massage. Other local names are bush nut, Maroochi nut, Bopple nut or Bauple nut, after Buaple Mountain in Queensland, which once boasted the largest natural forest of Bopple nuts.
Their introduction to the rest of the world was thanks to two European botanists, Walter Hill and Ferdinand von Meuller, who identified two varieties in 1848 – Macadamia integrifolia (smooth-shelled) and Macadamia tetraphylla (rough-shelled) and named them after Dr John Macadam, a scientist of the time who was instrumental in encouraging their cultivation. While plantations were established as early as the 1880's, it wasn't until much later, when successful grafting techniques had been developed and mechanical processing introduced that commercial production became viable.
Today, they are commercially produced in Australia, South Africa, Hawaii, Kenya, Malawi, Columbia, Costa Rica, Guatemala and Brazil. The primary market is the US and Japan and there is an increasing demand for the nut, especially in Europe and Asia.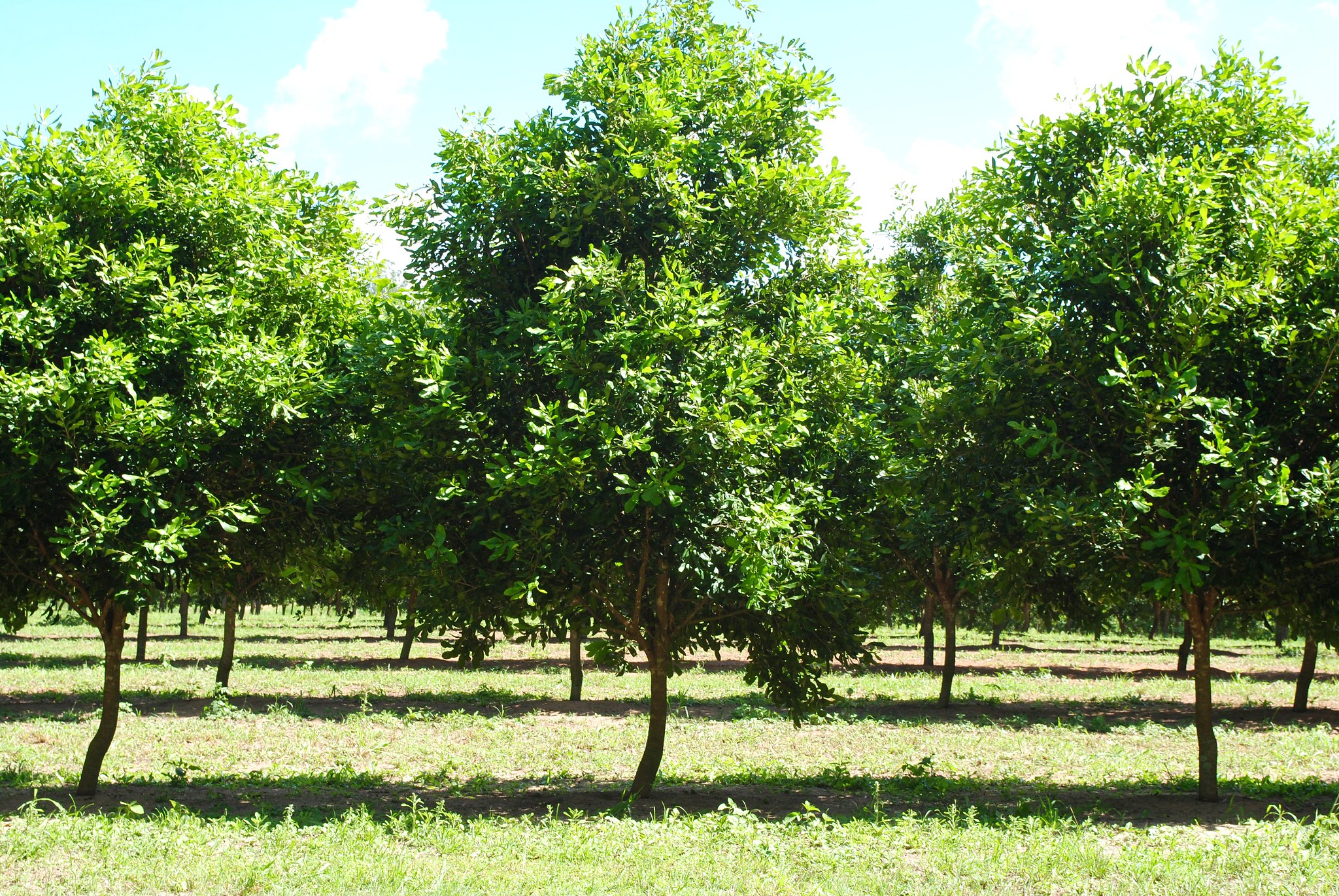 Cultivation
South Africa is currently one of the biggest producers of macadamia nuts globally with 19 500 hectares across Limpopo, Mpumalanga and KwaZulu-Natal producing over 50 000 tonnes per year. It is one of South Africa's most profitable crops, with 95% of yield being exported to China, Europe, Canada and the US.
What makes them so pricey? Cultivating macadamias is resource and labour intensive - they require a lot of water, especially when young and since nuts ripen at different times, multiple harvests are often necessary. Macadamias are the ultimate tough nut to crack – cracking open the hard shells requires a great deal of force, and this must be done without damaging the kernel inside.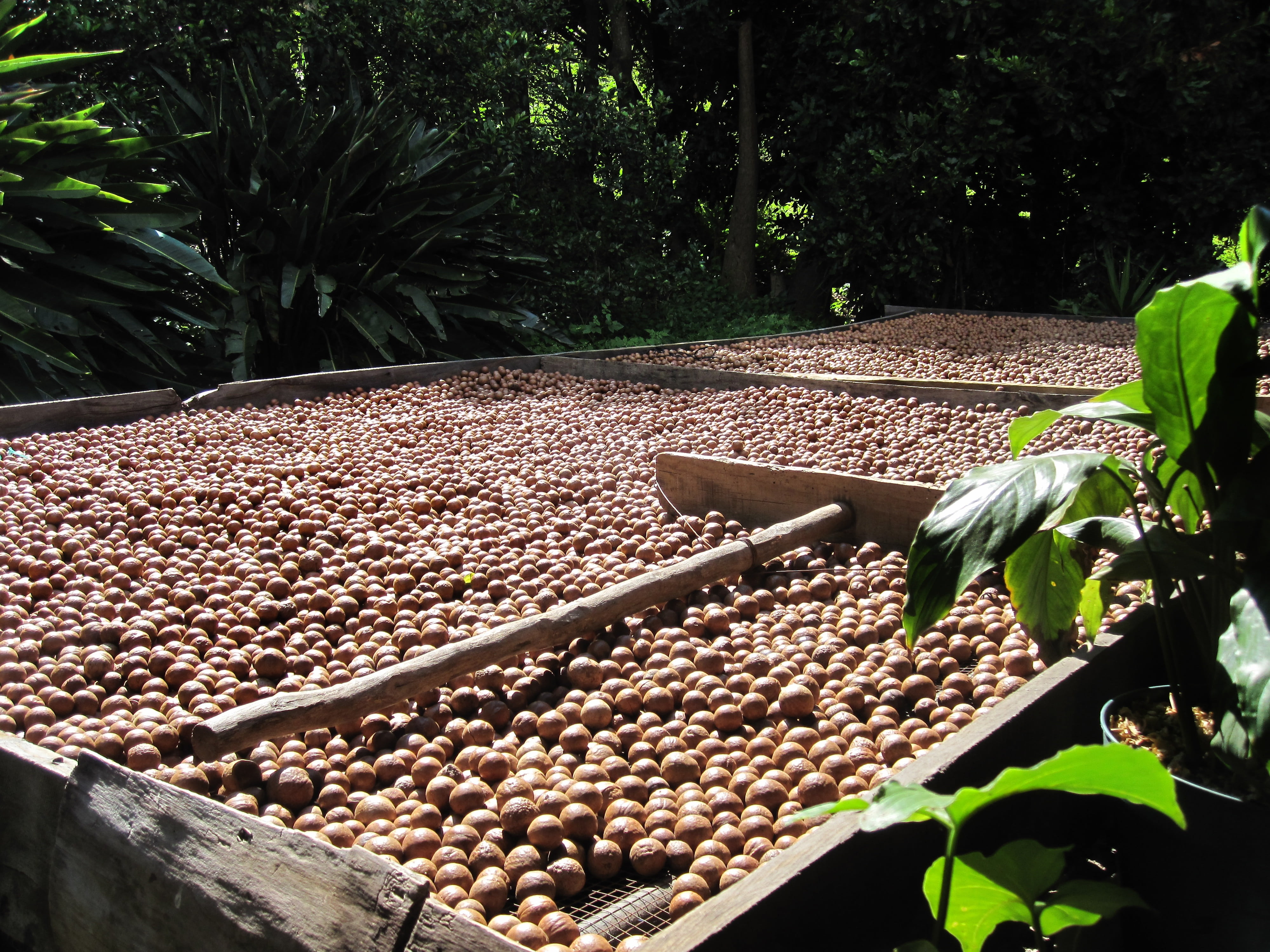 Health benefits
Macadamia nuts are the only native Australian plant to have been developed and traded internationally as a commercial food product. Widely popular as a delicious snack food, macadamia nuts also offer a range of health benefits. They're high in monounsaturated fats, which are beneficial for brain and heart health, as well as antioxidants, fibre, plant sterols which also help to reduce cholesterol, as well as vitamins and minerals. Their versatility has seen them take up a starring role in plant-based, ketogenic and paleo diets.
Macadamias have a very high oil content, between 65% and 75% and cold-pressed macadamia oil contains one of the highest levels of monounsaturated fats of all food oils - at around 84% this is even higher than olive oil. Macadamia oil is very high in natural antioxidants and contains omega-3 and omega-6 which help to fight off free radicals and reduce cancer risk, slow the aging process and lessen the risk of vision loss due to cataracts and macular degeneration.
But the oil is not only valued for its culinary and dietary benefits – it's anti-aging and antioxidant benefits are also available via direct topical application to the skin. In fact, macadamia oil has become a star ingredient in anti-aging creams produced by leading brands around the world.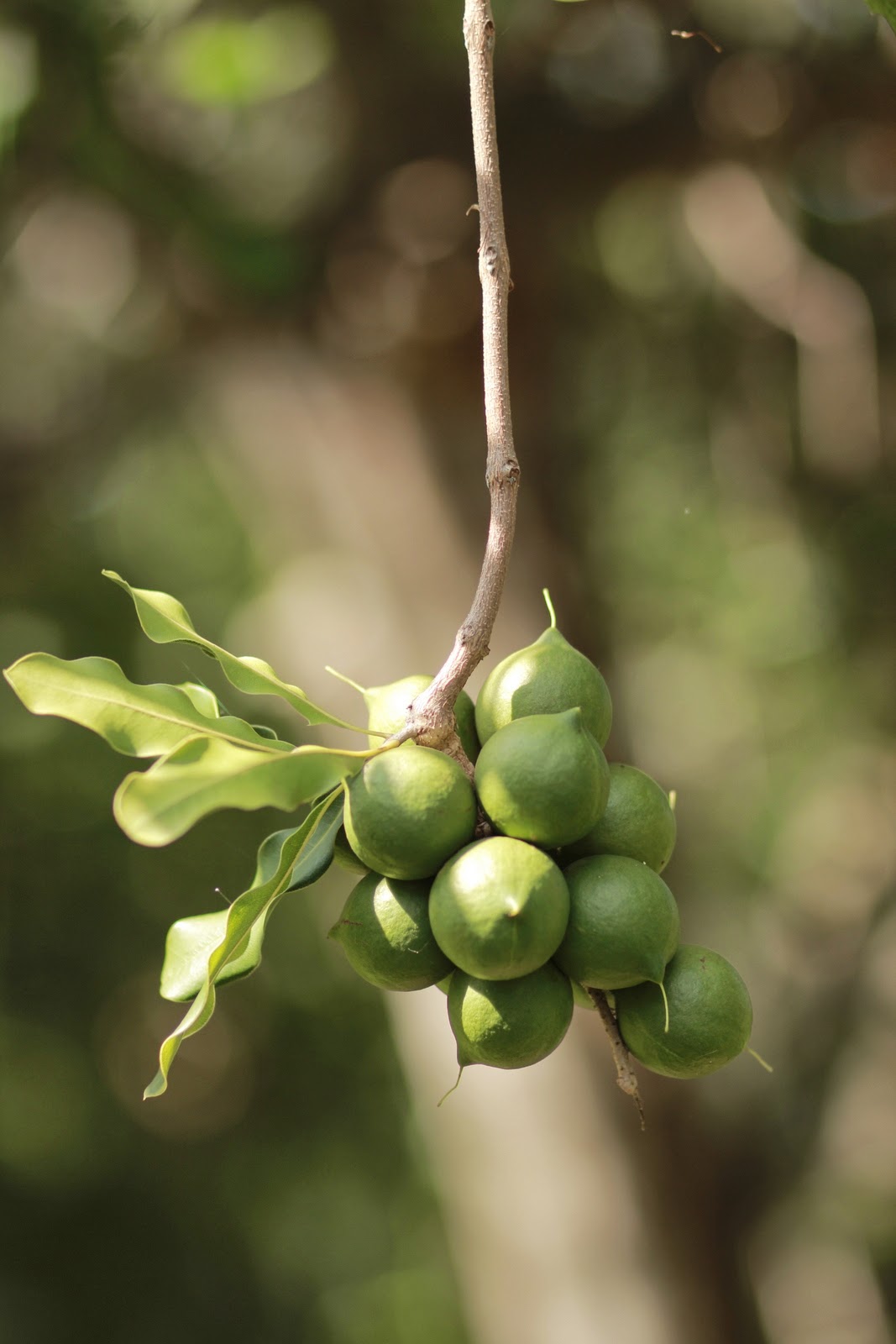 Pharmacological action & Cosmetic use
Oleic acid makes up over 40% of the composition of macadamia nut oil, and this is a very effective emollient, meaning it moisturises and creates a natural barrier for the skin, making it ideal for mature, dry and delicate skin.
Macadamia oil is non-comedogenic meaning it doesn't clog the pores, and it closely mimics the natural skin oils. The oil is rich in essential fatty acids such as omega 7 palmitoleic acid, natural levels of which are rapidly depleted as the skin ages. Topical application of palmitoleic acid prevents premature aging and discourages wrinkles. It's also beneficial for wound healing, scratches and burns.    
Omega 6 linoleic acid helps to balance sebum production in oily skin and can therefore help to treat acne.
It is also has a high content of the rare fatty molecule known as squalene – this is a compound that has a molecular structure very similar to the skin's own cellular membrane. Squalene is a naturally occurring antioxidant present in human skin surface lipids, and is primarily used to synthesise cholesterol and vitamin D. It maintains the skin's moisture barrier and hydration, and is also an antioxidant with anti-aging properties. Together with oleic acid, squalene assists with cell regeneration whilst softening and hydrating the skin, making it ideal for dry or chapped skin.
Macadamia nut oil contains high levels of phytosterols - these are plant-based compounds which are the building blocks of cellular membrane and structure. These compounds produce steroid hormones which are necessary for normal cell development and functioning and help to repair the skin's barrier function. Researchers at the Institute for Environmental Medicine in Dusseldorf, Germany, discovered that phytosterols not only have the capacity to block collagen reduction, they actively encourage new collagen production.
It also contains appreciable amounts of alpha-, beta-, and gamma-tocotrienols - these are also potent antioxidants.
Interesting facts
The first macadamia tree planted for cultivation is still yielding nuts – a macadamia tree's productive period can exceed 200 years.
While some oils can go rancid quite quickly, macadamia oil is highly stable and resistant to heat-induced oxidation. It's considered shelf-stable once harvested for up to two years. 
While the nuts should be avoided by people with a tree-nut allergy, the oil contains less of the proteins that trigger allergic reactions. Nut allergic people should exercise caution.
https://www.sciencedirect.com/topics/agricultural-and-biological-sciences/macadamia-oil
https://www.marksdailyapple.com/macadamia-oil/
https://www.indigo-herbs.co.uk/natural-health-guide/benefits/macadamia
https://www.farmingportal.co.za/index.php/agri-index/68-crops/582-the-nuts-and-bolts-of-sustainable-macadamia-farming-in-south-africa
https://www.muktiorganics.com/blog/10-ways-magic-macadamia-oil-benefits-your-skin
https://australianmacadamias.org/industry/about/about-growers
https://gardenerspath.com/plants/nut-trees/grow-macadamia/